A few weeks ago, I was contacted by the sister of one of my grade school classmates (from like, 10 years ago). She had seen my video on Facebook, and inquired about creating a chalkboard and some paper table coverings for her husband's 30th birthday party - a beer and barbecue themed outdoor party. How fun is that?
We started talking about the different options for chalkboards, and she mentioned that she liked the sandwich-style boards outside of cafes. We were on about a two week deadline, so I commissioned my brother to build a couple of boards to letter on. He had built some awesome benches for his Eagle Scout project, so I figured he might be up to the task. He totally delivered on the signs, and let me pick out the wood, the stain, the size, and he let me have creative oversight on the project while coming in under the deadline - this kid is awesome.
See my totally professional iPhone photo above ... I had to get a shot of the blank signs before I started lettering on them!
All horribly grainy and poorly lit photography aside, I settled on lettering the chalkboard sign for Brian's party on the larger of the two sandwich boards. The board is TALL ... it measures a little under four feet for the surface area and even more if you add the legs. But, it's an awesome surface and a great display for more text, or for bigger events! It was perfect for what we needed it for.
Since this was for a 30th birthday party, my client asked if I could do a chalkboard along the lines of "Back in 1986", with facts about the year the birthday boy was born. I was totally game! She provided the facts (adapted from here) and I got to work on lettering them.
Because this was going to be an outdoor event (she had mentioned that a lot of kids would be there), I wanted to create something that could sustain a little bit of wear and tear but still be fun and engaging. I used a chalk marker for all the the "vital facts" (aka if a kid/dog/guy with a beer happened to brush up against it, it wouldn't ruin the whole board), with accents in colored chalk. I used super vibrant chalk pastels from my stash as an accent. Take a look here: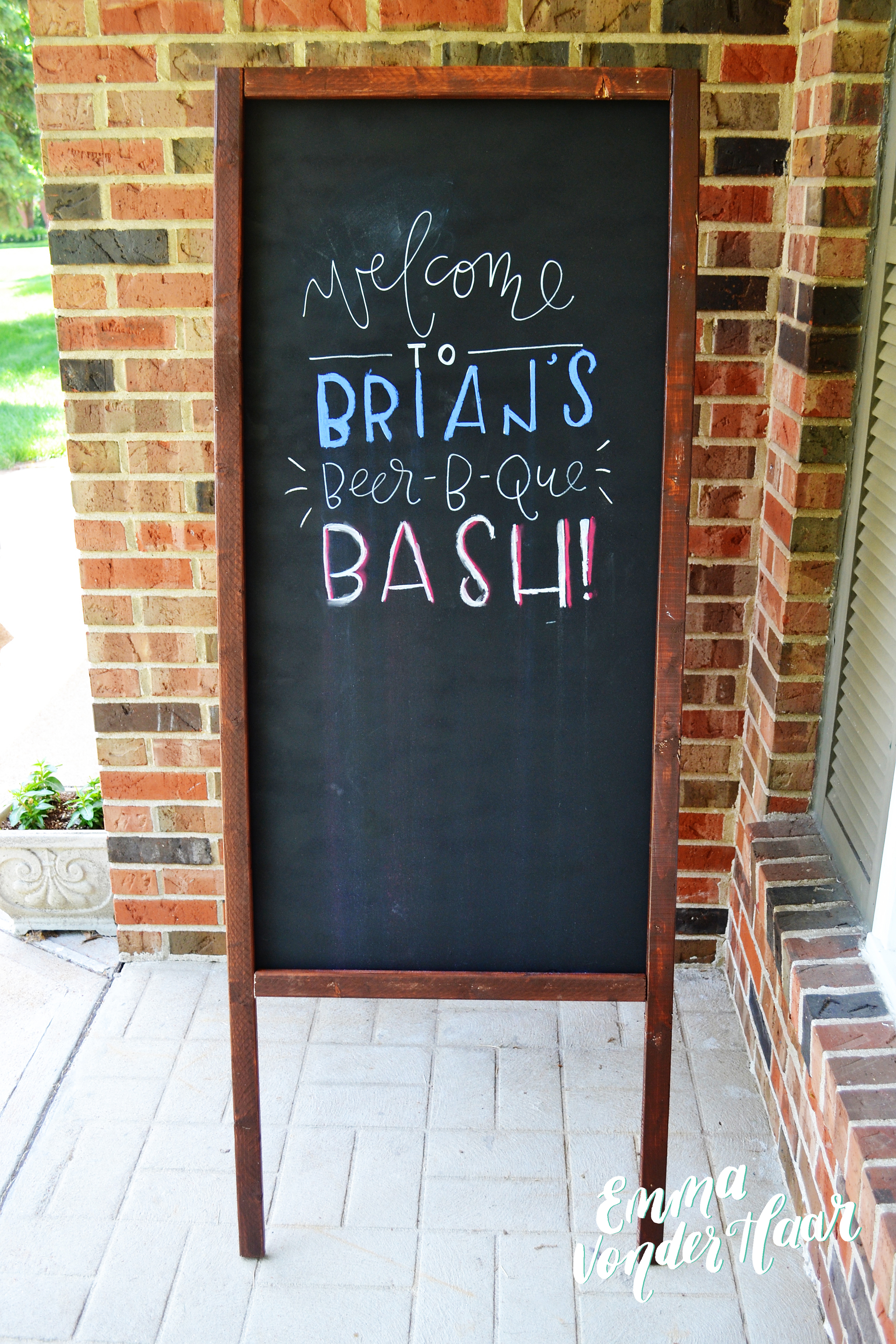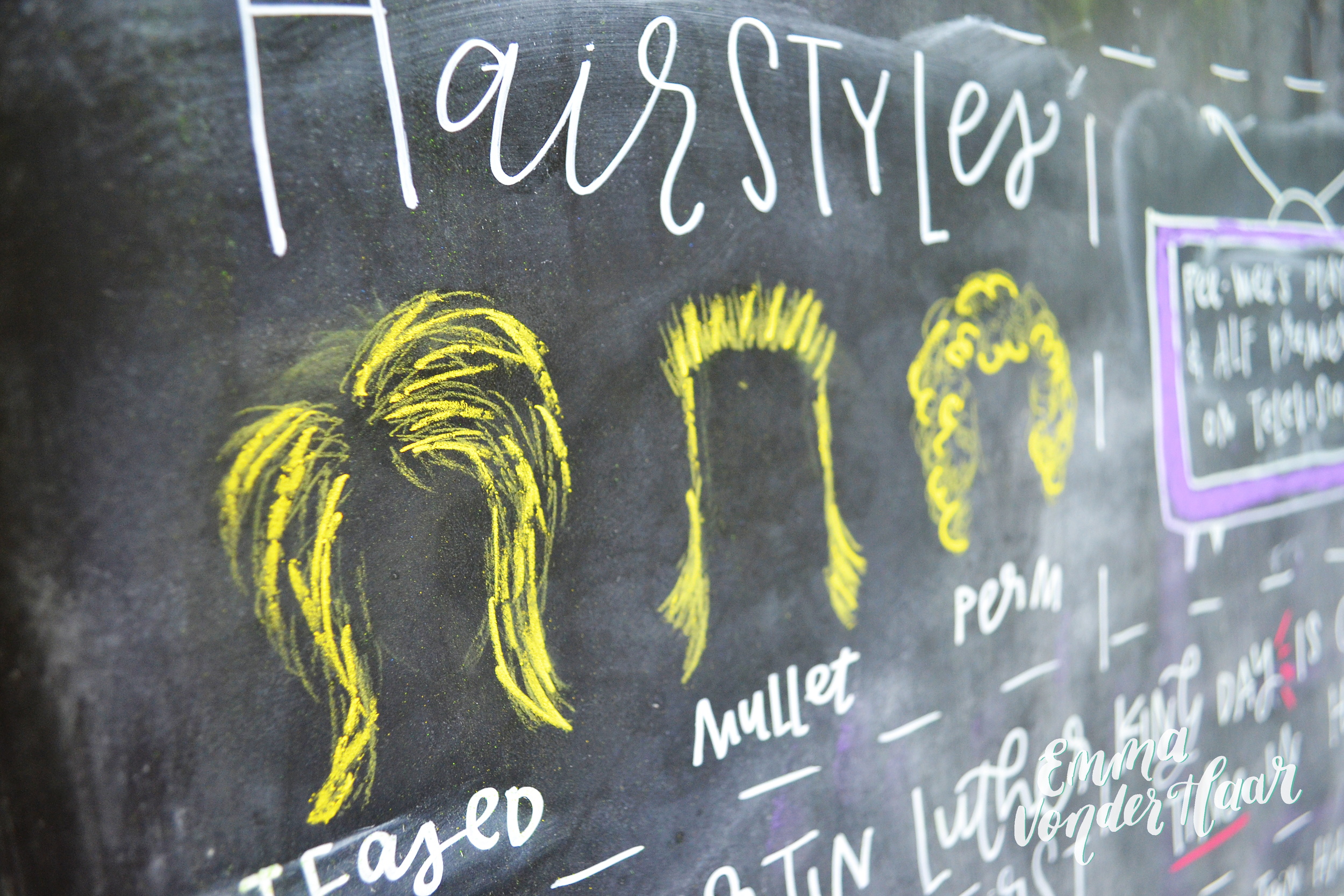 This chalkboard was SO fun to do. I loved being able to illustrate 80s hairstyle and use such a fun and bright color palette.
In addition to the chalkboard sign, I created some kraft paper tablecloths to cover the tables at the party. The party was being held at a local park and my client wanted to make sure the kids that were there had fun activities to do (so thoughtful!). She asked if I could letter some phrases/questions onto 9 foot long kraft paper, and use those to cover the tables. Kids (and grown ups) could then write or draw on the tables with crayons and markers.
(Again, lovely iPhone pictures)
This was a great project to be able to work on, and I'm so glad that my client Caitlin reached out to create these awesome signs for her husband's birthday! If you're interested in talking about creating a custom lettered sign for a birthday, wedding, or event (or just for fun!), contact me here.