I am a hand lettering artist who creates custom art experiences for brands who want to stand out from the crowd and connect with their customers.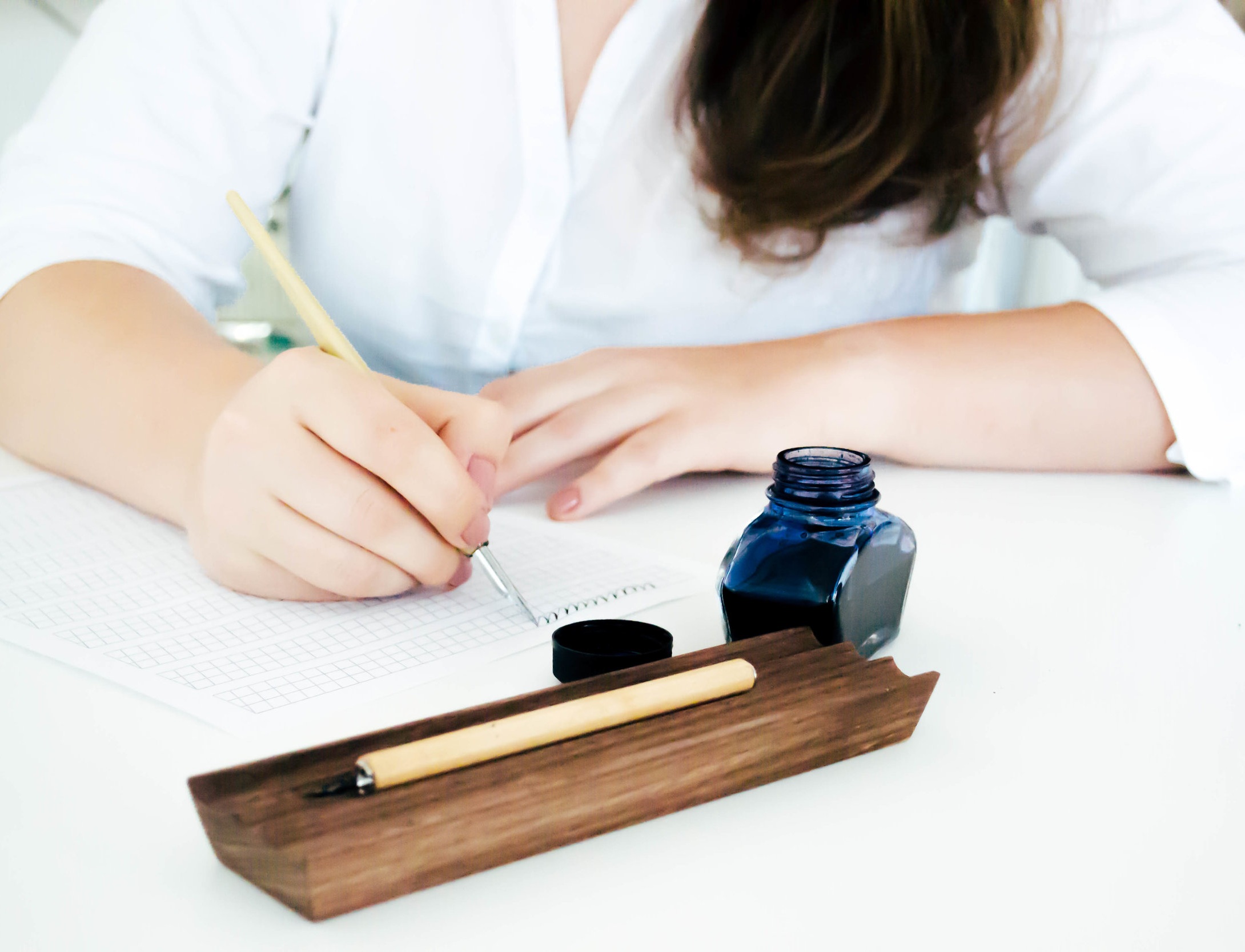 Learning calligraphy doesn't have to be overwhelming. Let's simplify the process so you can learn confidently and effectively.
Let's explore how we can reduce
your stress and create something
beautiful together.